Mantra
Move with love
A space
where the dreamers,
the visionaries,
the makers,
the movers,
the shakers,
Those who have been lost
and then found
and then lost again many a times over-
All Choose to come together
To believe in something bigger.
It is a practice.
It begins small.
It starts with the breath.
Becomes a word and some
pep in your step.
It builds to a series of
breaths, of words, of steps.
A mind reset.
A mantra.
A daily commitment.
A conversation.
A connection.
A contagion of kindness.
A reminder that it is
worth it to move with love.
Again.
And again.
And again.
Core Beliefs
Pro Black Lives Matter, Pro LGBTQ+, Pro Choice, Pro Immigrant, Pro Public Schools. We want all bodies to be seen, heard, valued, and included – liberation for one is liberation for all. We are committed to creating a safe, accessible, inclusive, and diverse community within our movement space.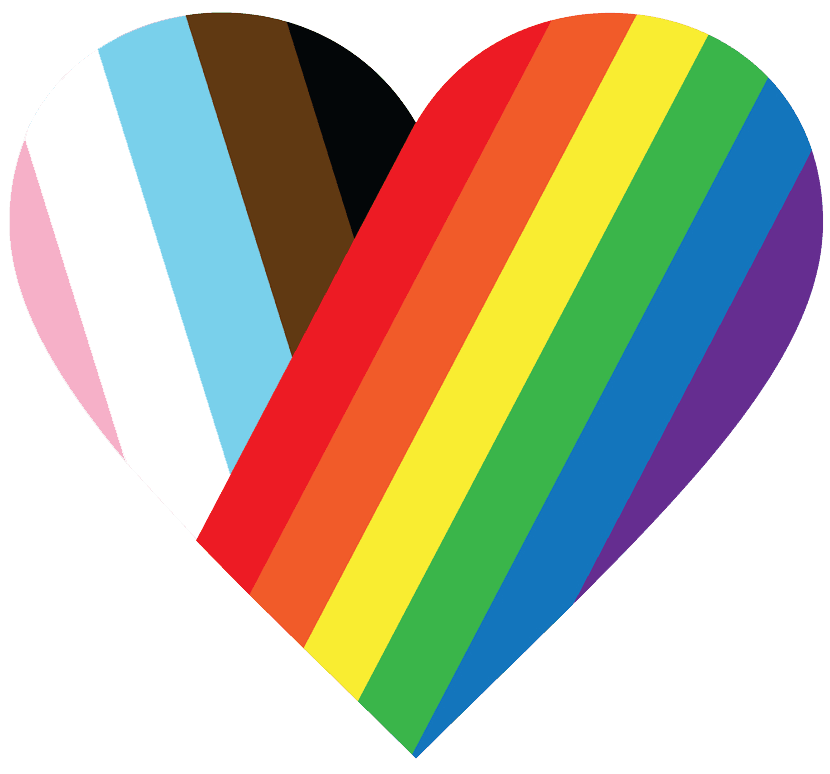 About
Founder's Story
Move with Love began as a personal mantra and has since grown into a movement philosophy grounded in the love of self and of community.
I was born and raised here in Mt. Airy and, after over a decade of dancing and teaching yoga across New York City, have found myself calling this neighborhood home again.
My personal romance with movement began on the streets of Philly, with a pair of hot pink roller skates my mother gave me for a roller dance class. From there it developed into a BFA in Dance from the University of the Arts and an apprenticeship with the Martha Graham Dance Company. I was living my childhood dream in New York City, forcing my body to be the strongest and the "best," and I had never felt more isolated and insecure in my life.
I realized, through yoga, that what inspired me most about the practice of movement wasn't pushing my body to see what it could do but, instead, creating community and seeing what we could do. The community I cultivated through movement practices was equally, if not more, healing than the movement itself. So I have returned home to Philly, to move with love in the place that raised me with so much love.
Holly
Founder
Hi! I am Holly (she/her/hers) , but you can call me Bird.  I have had a love affair with movement my entire life and it all began in a roller dance class in Mt.Airy. Those skates became a BFA in Modern dance from University of The Arts in Philadelphia. Modern dance led me to NYC where I danced for local companies and apprenticed with The Martha Graham Dance Company. Dance brought me into the world of yoga, where I searched for a movement practice that uplifted vs critiqued and used the body to transform the mind. I have 10,000+ hours of teaching under my belt, 1000+ hours of training from Yoga to Positive psychology to anatomy, I have led 30+ Yoga teacher trainings, and I have 15 years of teaching experience within New York City, Seattle, California, and Philadelphia. I have taught on the Steps of the Brooklyn Museum and Yoga at Bryant Park, as well as,  for numerous studios- Yoga to the People, Vera Yoga, Tangerine, Heatwise, Jewel City Yoga, YogaSpark, The Yoga Room, NP Rock, and currently teaches in and around New York City and Philadelphia. My classes are a combination of all of my training- dance, vinyasa yoga, hatha, restorative, Katonah yoga, meditation, breath-work, prenatal/postnatal, applied positive psychology, and art. They are filled with love, levity, play, spirituality, and Philly sass. My classes are inspired by the world around me and the world within me which makes them creative, alignment-based, and themed practices that can revolve around a myriad of topics from a painting at The Met to an ancient yoga text. Mainly, I want to empower my students to feel good in the body they live in one breath at a time and to always trust their inner teacher.
Tara Culp
Guest Teacher
Tara Culp is thrilled to be teaching at Move With Love and in Mt. Airy where she was raised. She began practicing yoga at Jivamukti Yoga in 1996 while living in NYC. Her first certification was completed at It's Yoga with director Larry Shultz in San Francisco 1999. After the birth of her daughter in 2001 she continued her studies in prenatal and postpartum yoga with Jyohti Larson of Intergral Yoga Institute and Mia Borgatta director of Lila Yoga Dharma & Wellness both in NYC. In 2009 she became certified to teach Conquering Lion Yoga under the masterful tutelage of one of NYC's most popular teachers Kelly Morris. Tara recently was taught how to practice Transcendental Meditation through the David Lynch Foundation a non profit who's mission is to help heal traumatic stress and raise performance in At - risk populations. Tara sincerely wishes that all of her students experience the healing benefits of the practice and the freedom and peace that exists within our own bodies, minds and souls.
Kelly McGuire
Pilates Teacher
Kelly McGuire is passionate about pilates and it shows in her genuine care for clients with quirky anecdotes, and clear anatomical cues. Kelly deeply believes all persons are capable of moving in a healthy and sustainable way given the opportunity. Prior to pursuing a wellness career track, Kelly served in various nonprofit management roles serving marginalized populations and collaborating with business development professionals in private, public and not-for-profit sectors for 15 years. Kelly first completed training in 2017 and has since also completed comprehensive pilates training with Body Precision in Bryn Mawr, PA on all apparatus. She has also completed over 500 hours of pilates training in various therapeutic modalities and is looking forward to asking you, "how's your body feeling today?!"
The Studio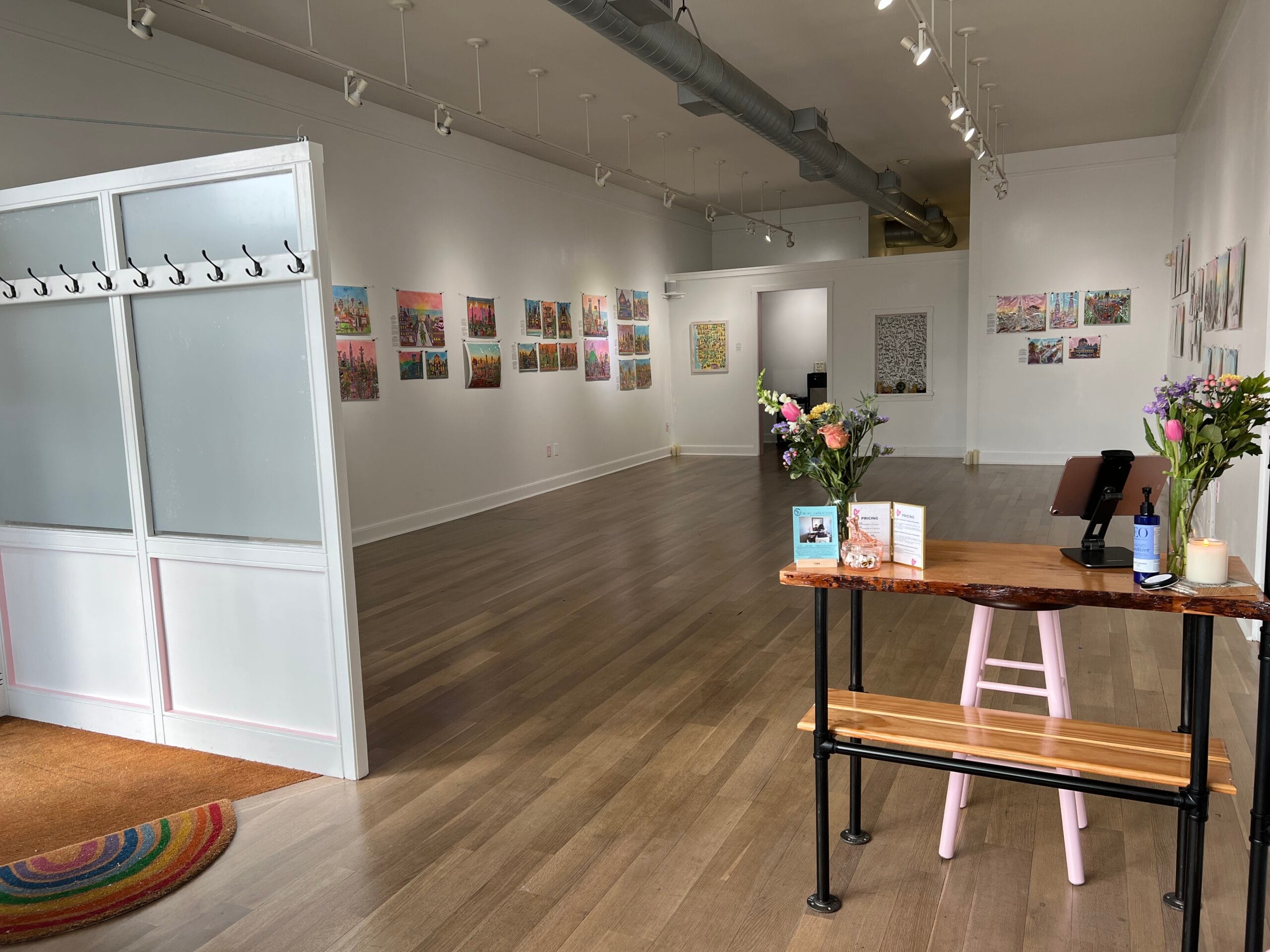 Move With Love is located in the Mount Airy section of Northwest Philly - an area rich with history, diversity, architecture, natural beauty, and intentional inclusivity.

MWL is easily accessible by car, public transportation, bike, or on foot. We are a 20-minute drive from Downtown Philly, two blocks away from the Carpenter Lane stop on the Chestnut Hill West Regional rail, a stop on route 23, bikeable, it is very walkable, and We have free on street parking.
When you enter the space, you leave behind all that was and enter all that is. You will be greeted with warmth and asked to sit down, take off your shoes, and stay awhile. Look around, chat with new friends, and enjoy a cup of tea in a clean bright space filled with natural light, lots of personality, lush plants, pops of color, graffitied walls, and lots of inspiration.

We offer Jade Mats, cork blocks, cushy bolsters, blankets, and straps. We have two sets of changing curtains, cubbies for personal items, a fully stocked bathroom, a lil sitting nook, and a refillable water station
Studio Etiquette
Better Early than Late!
Arrive 10 – 15 minutes prior to the start of class. Time is a commodity and it is fleeting fast. This means we lock the front door and start right on time! We want you to get every minute out of your practice – you deserve it!
Leave the outside world behind!
Please leave your cell phones silent or on do not disturb in the cubbies by the bathroom. If you must have it beside your yoga mat, this might not be the best time for you to practice because you are needed elsewhere.
Make space!
We line up off the pink dots (by the sides of the room) so that there is plenty of room for folks as they enter to practice.
Leave it better than you found it!
We ask that you spray down and clean your rental mats/blocks after every class. Hang up the wet mats to dry. Put away the bolsters, blocks, and neatly fold the blankets. If you've had tea, please wash your teacups in the bathroom, and leave to dry on the rack by water cooler.
Scent free!
No strong perfumes or scents, some friends might be allergic or sensitive to certain smells.
Information is Key!
Please inform the teacher before class of any injuries, medical conditions, pregnancy or other concerns so that we can best assist your body.
You are the boss!
We offer the option for hands on assists– please let us know if this is not for you AND you are ALWAYS welcomed to change your mind either for them or against them.
This is not boot camp!
We offer suggestions and you make the decisions because no one knows your body like you do. Listen to your body, take breaks when you need, and keep going when you can. Childs pose or a yoga nap is always welcomed!
Stay for the whole shebang!
Endings are just as important as beginnings, please don't leave until class has finished, there's power in closure.
This is a Practice, not a performance!
In this space, it is not about touching your toes, or getting it right, or fitting into some preconceived notion of a shape or body size, you are good, you are loved, and you are enough. Please be kind to you and move with love.
FAQs
We require a one-time proof of vax to enter the studio. You can email it to
info@movewithlove.com
Or, bring your vaccination/picture of the card with you. Once shown, it will be notated and added to your account. Masks are optional. If you are sneezing, sniffling, coughing, or just feeling under the weather, we reserve the right to turn you away in honor to keep our community safe. Stay home, stay safe, and take care of yourself with a virtual or on-demand class instead!
Practice with us digitally by livestreaming a class or be on the lookout for our outdoor pop ups.
Arrive 10-15 minutes early and we will get you familiarized with the space. We have all the prop accessories – blocks, blankets, bolsters, and straps – so that the yoga meets you were you are. We have beverages for sale or a water cooler to fill up your bottle.
Don't worry, we have all had a first time AND we all made it to the other side and so will you! First things first, be kind to yourself and take things at your own pace. Let the teacher know, so they can give you a little extra TLC. Set up your mat in the middle of the space so you have a 360' degree reference of folks around you. Wear comfy workout clothes. Any of our classes are welcoming to beginners unless otherwise noted.
Don't worry, we gotcha, please spray and clean your mat after class.
We do not have lockers. But we do have cubbies to store your valuables. The studio will be locked once class starts and will remain locked until class has finished.
Class begins right on time and the doors will be locked at the start of class. If you are not checked in 5 minutes prior to class, your spot maybe given away, and your class will be forfeited without a refund.
Sign up anyways and you will automatically be added to the waitlist. The waitlist opens 5 minutes prior to class time. As spots open up, you will be added to class on a first come/first serve basis.
It's a Practice
At Move With Love, we use movement as a way to tap into our inner selves and find the strength and peace to move with love, every day. It's a practice. We currently offer three types of movement classes — click below to see our upcoming schedule.