Plant Seeds
Art has always been a part of my life and a vital part of my connection with Matt. I have so many memories of us standing way too close to a painting, hearing dancers labored breathing from the orchestra pit and sitting with our feet up in lazy boy recliners watching movies in the front row of the Alamo Drafthouse. So many day-dates spent in The Met or galleries in Chelsea or working on a drawing or print at Shoestring Press, a community art studio in Crown Heights. Leaving NYC was definitely hard enough but to leave all the good art was gut-wrenching.
We had to bring with us a seed of an idea of what we wanted and needed in our new home. We decided we would create our own artistic space and we knew we would need to roll up our sleeves, get our hands dirty, and till the soil. Now every day we go into the basement of my childhood home and clear, clean, destroy the old foundation, agitate the earth with will, force, and effort to lay new ground. Just like the mighty little Crocus vibrating in its shell and pushing through the cold, hard earth to reveal its petals; this seed of an artist nook is busting through and it's messy and not quite pretty (yet!). So many new beginnings, new ideas, and new plans come with skinned knees, scrapes, and bruises.
We have sprung forward, the birdies are chirping and the vernal equinox is next week. Spring is a time to plant seeds, to open our eyes and move forward into a new world. Just like each time we step onto our mats, kneel down and get tiny in a child's pose; a shape of new life, new beginnings, a new season. In this child's pose, we press our third eyes to the earth and awaken our inner vision so that we can break free from that seed to become something mighty. Spring invites us to reimagine who we will be, where we will go, and what can be learned from what has been lost.
Yoko Ono wrote, "winter passes and one remembers one's perseverance," and "spring passes and one remembers one's innocence." We could all use a little innocence these days to dream again, build again, and create again.
Move with Love.
Xoxo,
Holly
TOOL BOX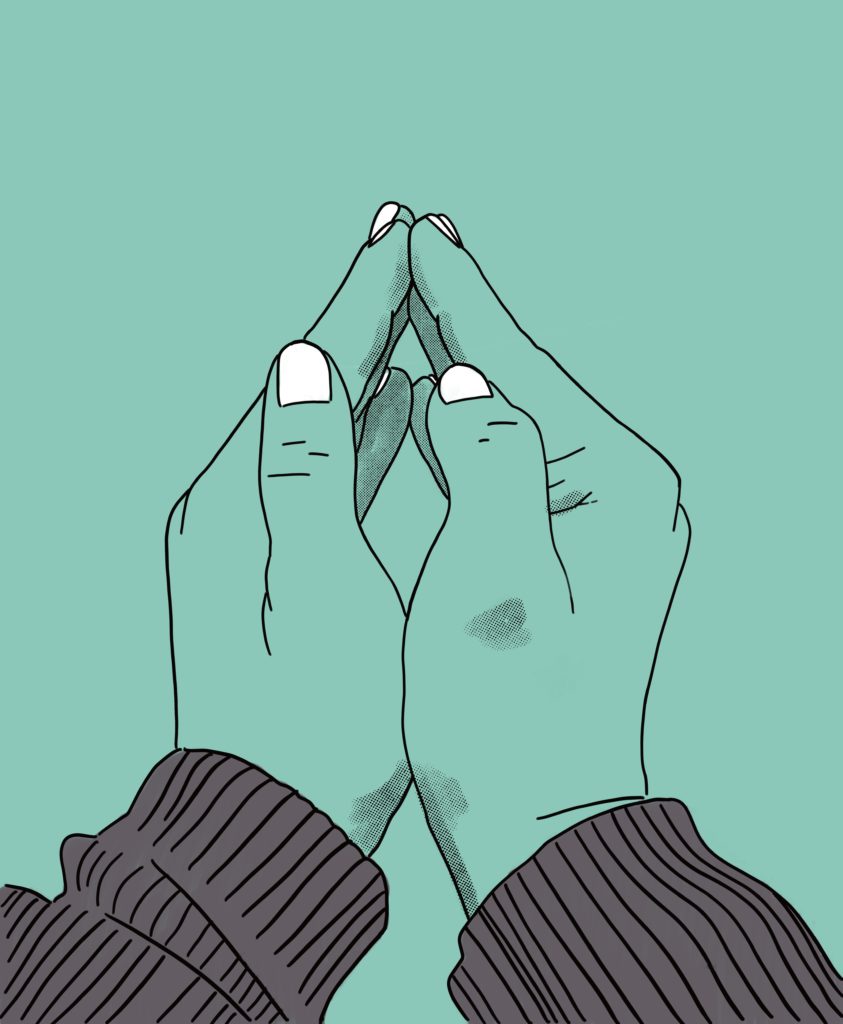 Artwork by Matthew Fricano
Seed Mudra Meditation
How:
Find a comfortable seat -cross legged/kneeling with a boost from a blanket/block
Earthy quality in the low body
Light and airy in the upper half
Vigorously rub your hands together
Create some friction and heat
Slightly separate your hands to create a gesture of a seed.
With this seed, plant roots by Meditating for 5-10 minutes on new ideas, new movement, new beginnings for this new spring season.
Inspiration station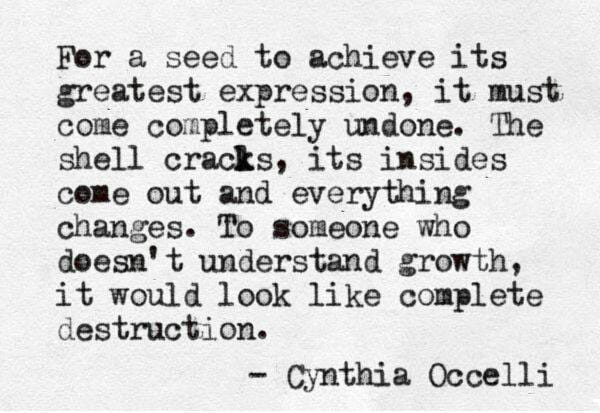 Share